5 out of 5 stars
Read December 3 to 5, 2013
Pages: 432
Published: April 24, 2012
Publisher: Kensington
This book was sexy. Like... really SEXY!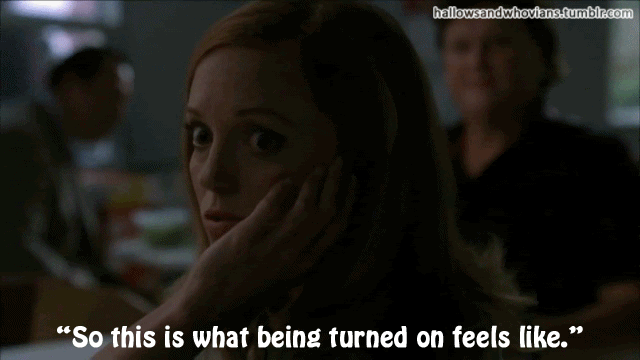 Too much? Probably.
But there is so much sexy in this book!! Four sexy brothers and a fifth sexy guy that may or may not be bad!!! What's not to love!?!?
I just felt like that the entire time! It was just SOOOOO sexy!
I feel like this review will just be me talking about how this book was full of hotness and how I can't wait for the rest of the series. So I guess I should try to finish up this post.
Becca
She was sassy and did what she wanted to. I felt really bad for her though because her ex-boyfriend spread bad rumors about her being a slut after they broke up, and then he tries to rape her towards the end of the book. But I still thought that she was great!
Chris
I love me some sexy boys. I am in love. Well... maybe lust. But he was so hot and I just wanted to pull him out of the book and have him all to myself!
Gabriel and Nick
Two words: sexy twins. Nick was more calm and level-headed, whereas Gabriel was more rash and didn't think things through. I don't think I could choose one. I like them both!
Michael
I didn't find him as attractive, but that doesn't mean that he wasn't. He was the older brother so I think he tried a little to hard to keep everyone safe than be their brother.
Quinn
I usually love the main character's best friend, but I didn't like Quinn. I don't know why, but I just didn't. Maybe I'll like her later.
Hunter
Sexy bad boy. He was tattoos and piercings and I love both of those! So much hotness in one book!
Overall, this book was super sexy and I need to read the other books to continue the hotness! I can't wait!!