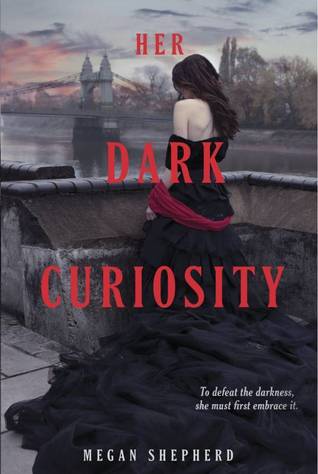 "Her Dark Curiosity (The Madman's Daughter, #2)" by Megan Shepherd
Website ~ Blog ~ Twitter ~ Facebook
Published: January 28, 2014
Publisher: Balzar + Bray
Genres: Young Adult, Science Fiction, Romance
Pages: 420
Format: Hardcover
Source: MeL Cat
Read December 6 to 10, 2014
GoodReads ~ Amazon ~ Barnes & Noble
To defeat the darkness, she must first embrace it.
Months have passed since Juliet Moreau returned to civilization after escaping her father's island—and the secrets she left behind. Now, back in London once more, she is rebuilding the life she once knew and trying to forget Dr. Moreau's horrific legacy—though someone, or something, hasn't forgotten her.
As people close to Juliet fall victim one by one to a murderer who leaves a macabre calling card of three clawlike slashes, Juliet fears one of her father's creations may have also escaped the island. She is determined to find the killer before Scotland Yard does, though it means awakening sides of herself she had thought long banished, and facing loves from her past she never expected to see again.
As Juliet strives to stop a killer while searching for a serum to cure her own worsening illness, she finds herself once more in the midst of a world of scandal and danger. Her heart torn in two, past bubbling to the surface, life threatened by an obsessive killer—Juliet will be lucky to escape alive.
With inspiration from Robert Louis Stevenson's The Strange Case of Dr. Jekyll and Mr. Hyde, this is a tantalizing mystery about the hidden natures of those we love and how far we'll go to save them from themselves.
Just like the first book, this one was amazing. I was worried because I loved the first book, and sequels can be iffy sometimes, but I wasn't let down.
Juliet is trying to go back to having a normal life, well as normal as it can be when you just came back from a tropical island where your father and boy you loved were creating animal-human hybrids, helped kill your father, and were abandoned by the one you loved. Yeah, normal might be impossible.
Since her return to England, her health has gotten worse. The serum her father created for her is failing, and she doesn't know what changes need to made to make it work. She now lives with her father's old colleague, Professor von Stein, but she still has her own secret apartment. There, she tries to create her new serum and is cross-breeding flowers. Then a string of murders occur.
After each murder, she learns more and more about the murderer. She finds out that it is someone she knows; someone she thought was dead.
Edward.
No, not that one.
Only it's not really him. It's his other side, The Beast.
Not him, but good enough.
Edward's animal half is taking over, and he needs Juliet's help to stop it.
Juliet and Edward kind of get together...
but then Montgomery comes back.
I'm still shipping Juliet/Edward, but I'm not sure if it will work out! Or Juliet could have both. That could work, too.
Then Elizabeth, Professor von Stein's niece, says something along the lines of this: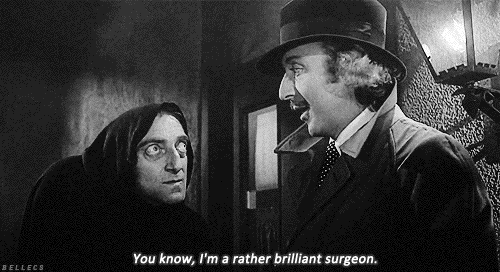 If you couldn't figure that out by the last name, then sit in the corner and think about what you have done.
Juliet
I felt so bad for her. Even with her somewhat normal life, she still had a lot of shit going on. She needs to be with Edward and be happy.
Edward
Team Edward all the way. He better not die!!!
Montgomery
He is an asshole. He should feel bad and take a time out.
Overall, this was an amazing sequel to an amazing book! So much happened in it, and second books can be kind of flat, so that was great. I can't believe the cliffhanger and I need the third book ASAP!!!! TEAM EDWARD!!!!!