This is likely more for helping me remember all of the releases that I'm looking forward to each month. With so many great books being released, it's hard to keep track. That's why I decided to make this little post full of upcoming releases that I know I am, and I know many others are, looking forward to.
I'm super late with posting this. I've been so busy and haven't had time to get my act together. Can life slow down please?
February 2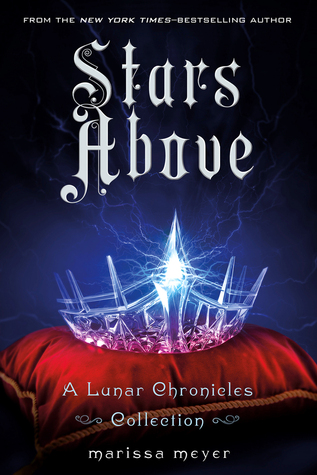 The enchantment continues....





The universe of the Lunar Chronicles holds stories—and secrets—that are wondrous, vicious, and romantic. How did Cinder first arrive in New Beijing? How did the brooding soldier Wolf transform from young man to killer? When did Princess Winter and the palace guard Jacin realize their destinies?



With nine stories—five of which have never before been published—and an exclusive never-before-seen excerpt from Marissa Meyer's upcoming novel, Heartless, about the Queen of Hearts from Alice in Wonderland, Stars Above is essential for fans of the bestselling and beloved Lunar Chronicles.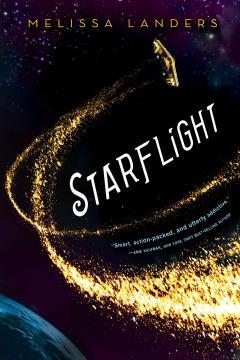 Solara Brooks is hungry for it. Just out of the orphanage, she needs a fresh start in a place where nobody cares about the engine grease beneath her fingernails or the felony tattoos across her knuckles. She's so desperate to reach the realm that she's willing to indenture herself to Doran Spaulding, the rich and popular quarterback who made her life miserable all through high school, in exchange for passage aboard the spaceliner Zenith.





When a twist of fate lands them instead on the Banshee, a vessel of dubious repute, Doran learns he's been framed on Earth for conspiracy. As he pursues a set of mysterious coordinates rumored to hold the key to clearing his name, he and Solara must get past their enmity to work together and evade those out for their arrest. Life on the Banshee may be tumultuous, but as Solara and Doran are forced to question everything they once believed about their world—and each other—the ship becomes home, and the eccentric crew family. But what Solara and Doran discover on the mysterious Planet X has the power to not only alter their lives, but the existence of everyone in the universe...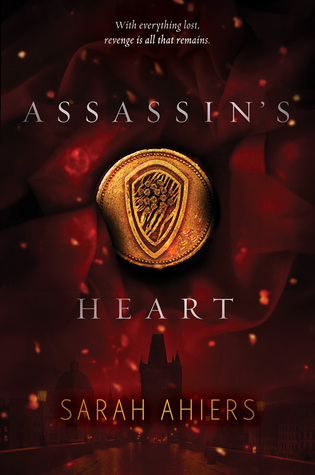 In the kingdom of Lovero, nine rival Families of assassins lawfully kill people for a price. As a highly skilled member of one of these powerful clans, seventeen-year-old Lea Saldana has always trusted in the strength of her Family. Until she awakens to find them murdered and her home in flames. The Da Vias, the Saldanas' biggest enemy, must be responsible—and Lea should have seen it coming. But her secret relationship with the Da Vias' son, Val, has clouded her otherwise killer instinct—and given the Da Vias more reason than ever to take her Family down.





Racked with guilt and shattered over Val's probable betrayal, Lea sets out to even the score, with her heart set on retaliation and only one thought clear in her mind: make the Da Vias pay.





With shades of The Godfather and Romeo and Juliet, this richly imagined fantasy from debut author Sarah Ahiers is a story of love, lies, and the ultimate vengeance.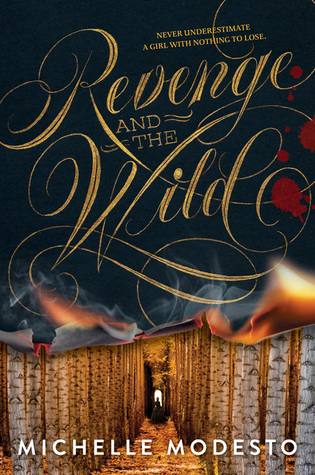 The two-bit town of Rogue City is a lawless place, full of dark magic and saloon brawls, monsters and six-shooters. But it's perfect for seventeen-year-old Westie, the notorious adopted daughter of local inventor Nigel Butler.





Westie was only a child when she lost her arm and her family to cannibals on the wagon trail. Nine years later, Westie may seem fearsome with her foul-mouthed tough exterior and the powerful mechanical arm built for her by Nigel, but the memory of her past still haunts her. She's determined to make the killers pay for their crimes—and there's nothing to stop her except her own reckless ways.





But Westie's search ceases when a wealthy family comes to town looking to invest in Nigel's latest invention, a machine that can harvest magic from gold—which Rogue City desperately needs as the magic wards that surround the city start to fail. There's only one problem: the investors look exactly like the family who murdered Westie's kin. With the help of Nigel's handsome but scarred young assistant, Alistair, Westie sets out to prove their guilt. But if she's not careful, her desire for revenge could cost her the family she has now.





This thrilling novel is a remarkable tale of danger and discovery, from debut author Michelle Modesto.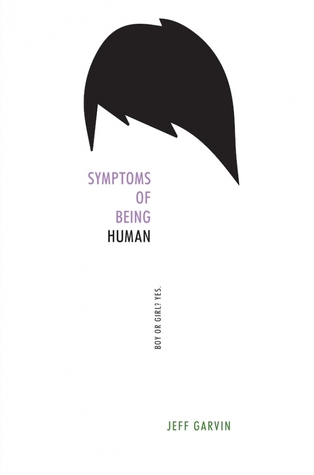 The first thing you're going to want to know about me is: Am I a boy, or am I a girl?



Riley Cavanaugh is many things: Punk rock. Snarky. Rebellious. And gender fluid. Some days Riley identifies as a boy, and others as a girl. The thing is . . . Riley isn't exactly out yet. And between starting a new school and having a congressman father running for reelection in uber-conservative Orange County, the pressure—media and otherwise—is building up in Riley's so-called "normal" life.





On the advice of a therapist, Riley starts an anonymous blog to vent those pent-up feelings and tell the truth of what it's REALLY like to be a gender-fluid teenager. But just as Riley's starting to settle in at school—even developing feelings for a mysterious outcast—the blog goes viral, and an unnamed commenter discovers Riley's real identity, threatening exposure. Riley must make a choice: walk away from what the blog has created—a lifeline, new friends, a cause to believe in—or stand up, come out, and risk everything.
February 9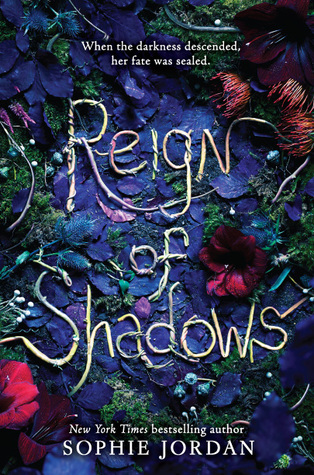 Seventeen years ago, an eclipse cloaked the kingdom of Relhok in perpetual darkness. In the chaos, an evil chancellor murdered the king and queen and seized their throne. Luna, Relhok's lost princess, has been hiding in a tower ever since. Luna's survival depends on the world believing she is dead.





But that doesn't stop Luna from wanting more. When she meets Fowler, a mysterious archer braving the woods outside her tower, Luna is drawn to him despite the risk. When the tower is attacked, Luna and Fowler escape together. But this world of darkness is more treacherous than Luna ever realized.





With every threat stacked against them, Luna and Fowler find solace in each other. But with secrets still unspoken between them, falling in love might be their most dangerous journey yet.



With lush writing and a star–crossed romance, Reign of Shadows is Sophie Jordan at her best.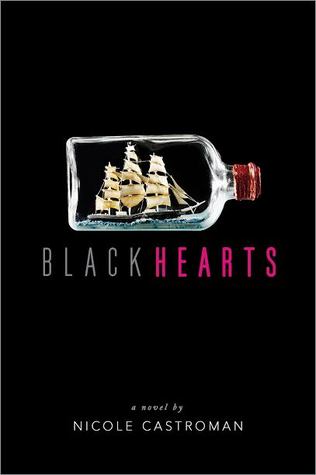 Blackbeard the pirate was known for striking fear in the hearts of the bravest of sailors. But once he was just a young man who dreamed of leaving his rigid life behind to chase adventure in faraway lands. Nothing could stop him—until he met the one girl who would change everything.





Edward "Teach" Drummond, son of one of Bristol's richest merchants, has just returned from a year-long journey on the high seas to find his life in shambles. Betrothed to a girl he doesn't love and sick of the high society he was born into, Teach dreams only of returning to the vast ocean he'd begun to call home. There's just one problem: convincing his father to let him leave and never come back.





Following her parents' deaths, Anne Barrett is left penniless and soon to be homeless. Though she's barely worked a day in her life, Anne is forced to take a job as a maid in the home of Master Drummond. Lonely days stretch into weeks, and Anne longs for escape. How will she ever realize her dream of sailing to Curaçao—where her mother was born—when she's stuck in England?





From the moment Teach and Anne meet, they set the world ablaze. Drawn to each other, they're trapped by society and their own circumstances. Faced with an impossible choice, they must decide to chase their dreams and go, or follow their hearts and stay.
February 11
A woman awoken in air, a soldier forged by fire, a weapon risen from blood.



Vhalla Yarl has made it to the warfront in the North. Forged by blood and fire, she has steeled her heart for the final battle of the Solaris Empire's conquest. The choices before Vhalla are no longer servitude or freedom, they are servitude or death. The stakes have never been higher as the Emperor maintains his iron grip on her fate, holding everything Vhalla still has left to lose in the balance.
February 16
Lorelai Diederich, crown princess and fugitive at large, has one mission: kill the wicked queen who took both the Ravenspire throne and the life of her father. To do that, Lorelai needs to use the one weapon she and Queen Irina have in common—magic. She'll have to be stronger, faster, and more powerful than Irina, the most dangerous sorceress Ravenspire has ever seen.





In the neighboring kingdom of Eldr, when Prince Kol's father and older brother are killed by an invading army of magic-wielding ogres, the second-born prince is suddenly given the responsibility of saving his kingdom. To do that, Kol needs magic—and the only way to get it is to make a deal with the queen of Ravenspire, promise to become her personal huntsman…and bring her Lorelai's heart.





But Lorelai is nothing like Kol expected—beautiful, fierce, and unstoppable—and despite dark magic, Lorelai is drawn in by the passionate and troubled king. Fighting to stay one step ahead of the dragon huntsman—who she likes far more than she should—Lorelai does everything in her power to ruin the wicked queen. But Irina isn't going down without a fight, and her final move may cost the princess the one thing she still has left to lose.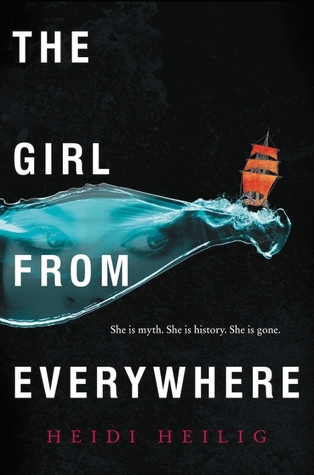 It was the kind of August day that hinted at monsoons, and the year was 1774, though not for very much longer.



Sixteen-year-old Nix Song is a time-traveller. She, her father and their crew of time refugees travel the world aboard The Temptation, a glorious pirate ship stuffed with treasures both typical and mythical. Old maps allow Nix and her father to navigate not just to distant lands, but distant times - although a map will only take you somewhere once. And Nix's father is only interested in one time, and one place: Honolulu 1868. A time before Nix was born, and her mother was alive. Something that puts Nix's existence rather dangerously in question...





Nix has grown used to her father's obsession, but only because she's convinced it can't work. But then a map falls into her father's lap that changes everything. And when Nix refuses to help, her father threatens to maroon Kashmir, her only friend (and perhaps, only love) in a time where Nix will never be able to find him. And if Nix has learned one thing, it's that losing the person you love is a torment that no one can withstand. Nix must work out what she wants, who she is, and where she really belongs before time runs out on her forever.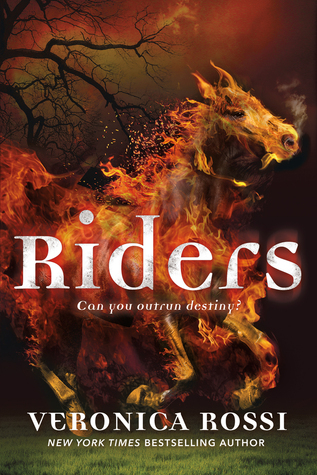 For eighteen-year-old Gideon Blake, nothing but death can keep him from achieving his goal of becoming a U.S. Army Ranger. As it turns out, it does.





Recovering from the accident that most definitely killed him, Gideon finds himself with strange new powers and a bizarre cuff he can't remove. His death has brought to life his real destiny. He has become War, one of the legendary four horsemen of the apocalypse.





Over the coming weeks, he and the other horsemen--Conquest, Famine, and Death--are brought together by a beautiful but frustratingly secretive girl to help save humanity from an ancient evil on the emergence.





They fail.





Now--bound, bloodied, and drugged--Gideon is interrogated by the authorities about his role in a battle that has become an international incident. If he stands any chance of saving his friends and the girl he's fallen for--not to mention all of humankind--he needs to convince the skeptical government officials the world is in imminent danger.





But will anyone believe him?
February 23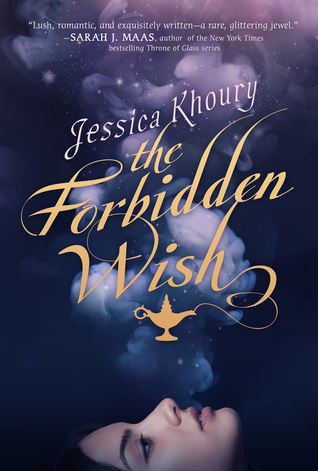 She is the most powerful Jinni of all. He is a boy from the streets. Their love will shake the world...



When Aladdin discovers Zahra's jinni lamp, Zahra is thrust back into a world she hasn't seen in hundreds of years -- a world where magic is forbidden and Zahra's very existence is illegal. She must disguise herself to stay alive, using ancient shape-shifting magic, until her new master has selected his three wishes.





But when the King of the Jinn offers Zahra a chance to be free of her lamp forever, she seizes the opportunity—only to discover she is falling in love with Aladdin. When saving herself means betraying him, Zahra must decide once and for all: is winning her freedom worth losing her heart?





As time unravels and her enemies close in, Zahra finds herself suspended between danger and desire in this dazzling retelling of Aladdin from acclaimed author Jessica Khoury.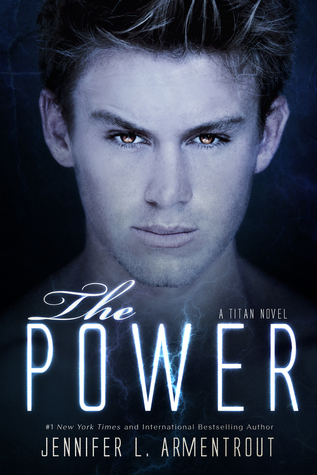 With any great change, there is always strife, and the Covenant University has become the frontline between pure-bloods who want the Breed Order reinstated and the half-bloods who want the right to control their own destinies.




Fate has other plans.





The violence is escalating and war between the races seems inevitable, and it couldn't come at a worse time. Hyperion may be out of commission, but Josie and Seth know they have only earned a reprieve. Seth must get Josie fully prepared, which means controlling her newfound abilities, and they need to find the other demigods before the Titans do.




But the gods are sensing a greater threat.





Only one thing is more dangerous than a bunch of starved Titans, and that's an out-of-control Apollyon. The aether in Josie is drawing Seth in deeper, and when lust mixes with love and gives way to power, he knows being close to her is not only dangerous to her, but to everyone around them, but letting her go requires a level of selflessness that just isn't Seth's style.





The paths taken in the past are becoming the roads of the future.





Just as chaos breaks out, familiar faces from the past return, complicating the already strained bond between Josie and Seth, and when the danger from the Titans erupts with devastating consequences, the dark allure of power calls to Seth again, but this time Josie might not be able to pull him back.





And when the struggle between power and love becomes the deadliest battleground, there may be no salvation.
I've preordered a few of these, but I'm on the fence for some others. Let me know what books you think I should definitely get!