What's on My Radar highlights the releases for that month that I'm excited for and gives the opportunity to discuss what everyone is looking forward to.
March 1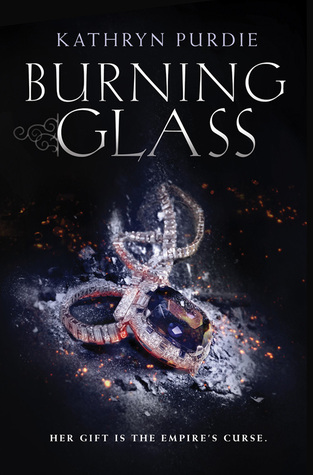 Sonya was born with the rare gift to feel what those around her feel—both physically and emotionally—a gift she's kept hidden from the empire for seventeen long years. After a reckless mistake wipes out all the other girls with similar abilities, Sonya is hauled off to the palace and forced to serve the emperor as his sovereign Auraseer.





Tasked with sensing the intentions of would-be assassins, Sonya is under constant pressure to protect the emperor. One mistake, one small failure, will cost her own life and the lives of the few people left in the world who still trust her.





But Sonya's power is untamed and reckless, her feelings easily usurped, and she sometimes can't decipher when other people's impulses end and her own begin. In a palace full of warring emotions and looming darkness, Sonya fears that the biggest danger to the empire may be herself.





As she struggles to wrangle her abilities, Sonya seeks refuge in her tenuous alliances with the volatile Emperor Valko and his idealistic younger brother, Anton, the crown prince. But when threats of revolution pit the two brothers against each other, Sonya must choose which brother to trust—and which to betray.





BURNING GLASS is debut author Kathryn Purdie's stunning tale of dangerous magic, heart-rending romance, and the hard-won courage it takes to let go.
When fragile, sixteen-year-old Hope Walton loses her mom to an earthquake overseas, her secluded world crumbles. Agreeing to spend the summer in Scotland, Hope discovers that her mother was more than a brilliant academic, but also a member of a secret society of time travelers. Trapped in the twelfth century in the age of Eleanor of Aquitaine, Hope has seventy-two hours to rescue her mother and get back to their own time. Along the way, her path collides with that of a mysterious boy who could be vital to her mission . . . or the key to Hope's undoing. Addictive, romantic, and rich with historical detail, Into the Dim is an Outlander for teens.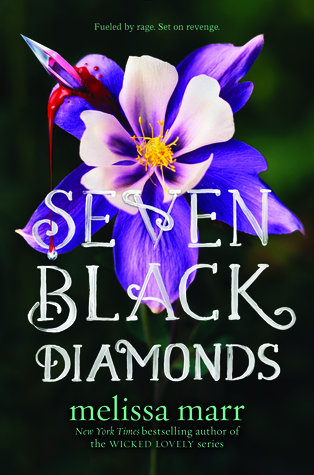 This riveting fantasy marks Melissa Marr's return to the world of faery courts that made her Wicked Lovely series an international phenomenon.





Lilywhite Abernathy is a criminal—she's half human, half fae, and since the time before she was born, a war has been raging between humans and faeries. The Queen of Blood and Rage, ruler of the fae courts, wants to avenge the tragic death of her heir due to the actions of reckless humans.





Lily's father has always shielded her, but when she's sent to the prestigious St. Columba's school, she's delivered straight into the arms of a fae sleeper cell—the Black Diamonds. The Diamonds are planted in the human world as the sons and daughters of the most influential families and tasked with destroying it from within. Against her will, Lilywhite's been chosen to join them...and even the romantic attention of the fae rock singer Creed Morrison isn't enough to keep Lily from wanting to run back to the familiar world she knows.





Melissa Marr returns to faery in a dramatic story of the precarious space between two worlds and the people who must thrive there. The combination of ethereal fae powers, tumultuous romance, and a bloodthirsty faery queen will have longtime fans and new readers at the edge of their seats.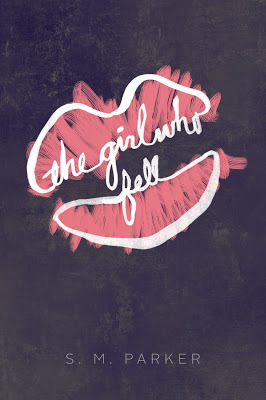 His obsession.




Her fall.





Zephyr is focused. Focused on leading her team to the field hockey state championship and leaving her small town for her dream school, Boston College.





But love has a way of changing things.





Enter the new boy in school: the hockey team's starting goaltender, Alec. He's cute, charming, and most important, Alec doesn't judge Zephyr. He understands her fears and insecurities—he even shares them. Soon, their relationship becomes something bigger than Zephyr, something she can't control, something she doesn't want to control.





Zephyr swears it must be love. Because love is powerful, and overwhelming, and … terrifying?





But love shouldn't make you abandon your dreams, or push your friends away. And love shouldn't make you feel guilty—or worse, ashamed.





So when Zephyr finally begins to see Alec for who he really is, she knows it's time to take back control of her life.





If she waits any longer, it may be too late.
March 8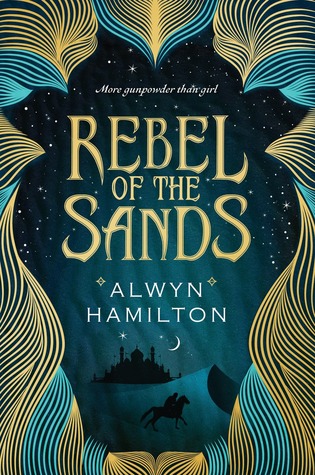 She's more gunpowder than girl—and the fate of the desert lies in her hands.





Mortals rule the desert nation of Miraji, but mystical beasts still roam the wild and barren wastes, and rumor has it that somewhere, djinni still practice their magic. But there's nothing mystical or magical about Dustwalk, the dead-end town that Amani can't wait to escape from.





Destined to wind up "wed or dead," Amani's counting on her sharpshooting skills to get her out of Dustwalk. When she meets Jin, a mysterious and devastatingly handsome foreigner, in a shooting contest, she figures he's the perfect escape route. But in all her years spent dreaming of leaving home, she never imagined she'd gallop away on a mythical horse, fleeing the murderous Sultan's army, with a fugitive who's wanted for treason. And she'd never have predicted she'd fall in love with him...or that he'd help her unlock the powerful truth of who she really is.
Kill the beast. Win the girl.





A strange beast stirs fear in the kingdom of Lochlanach, terrorizing towns with its brutality and hunger. In an act of desperation, a proclamation is sent to all of Eurona—kill the creature and win the ultimate prize: the daughter of King Lochson's hand in marriage.





Princess Aerity understands her duty to the kingdom though it pains her to imagine marrying a stranger. It would be foolish to set her sights on any particular man in the great hunt, but when a brooding local hunter, Paxton Seabolt, catches her attention, there's no denying the unspoken lure between them…or his mysterious resentment.





Paxton is not keen on marriage. Nor does he care much for spoiled royals and their arcane laws. He's determined to keep his focus on the task at hand—ridding the kingdom of the beast and protecting his family—yet Princess Aerity continues to challenge his notions with her unpredictability and charm. But as past secrets collide with present desires, dire choices threaten everything Paxton holds dear.





Inspired by the Grimm Brothers' tale, "The Singing Bone," New York Times bestselling author Wendy Higgins delivers a dark fantasy filled with rugged hunters, romantic tension, outlawed magic, and a princess willing to risk all to save her people.
March 22
War rages everywhere and Morgan is caught in the middle in the haunting conclusion of The Internment Chronicles, from the New York Times bestselling author of The Chemical Garden trilogy.

The city is falling out of the sky…



Morgan always thought it was just a saying. A metaphor. The words of the dying. But as they look up at the floating island that was their home, Pen and Morgan make a horrible discovery—Internment is sinking.





And it's all Morgan's fault.





Corrupted from the inside by one terrible king and assailed from the outside for precious resources by another, Internment could be destroyed because Morgan couldn't keep a secret. As two wars become one, Morgan must find a way to bring her two worlds together to stop the kings that wage them…





Or face the furthest fall yet.
March 29
War has begun. Arin is in the thick of it with untrustworthy new allies and the empire as his enemy. Though he has convinced himself that he no longer loves Kestrel, Arin hasn't forgotten her, or how she became exactly the kind of person he has always despised. She cared more for the empire than she did for the lives of innocent people—and certainly more than she did for him.





At least, that's what he thinks.





In the frozen north, Kestrel is a prisoner in a brutal work camp. As she searches desperately for a way to escape, she wishes Arin could know what she sacrificed for him. She wishes she could make the empire pay for what they've done to her.





But no one gets what they want just by wishing.





As the war intensifies, both Kestrel and Arin discover that the world is changing. The East is pitted against the West, and they are caught in between. With so much to lose, can anybody really win?