"A Darkness Strange and Lovely (Something Strange and Deadly, #2)" by Susan Dennard
Website ~ Blog ~ Twitter ~ Facebook ~ Pinterest ~ Tumblr ~ YouTube
Published: July 23, 2013
With her brother dead and her mother on the verge of insanity, Eleanor Fitt is utterly alone. Even the Spirit-Hunters - Joseph, Jie and the handsome, enigmatic Daniel - have fled to Paris. So when Eleanor begins to hear the vicious barking of hounds and see images of haunting yellow eyes, she fears the worst - that the Dead, and the necromancer Marcus, are coming for her.
To escape and search out the Spirit-Hunters, Eleanor boards a steamer bound for France. There she meets Oliver, a young man who claims to have known her brother. Though friendly, Oliver entices Eleanor with necromancy and black magic, yet as long as she can resist his powerful temptation, she'll be fine. But when she arrives in Paris, she finds that the Dead have taken over the city...and there's a whole new evil lurking. With the body count rising, Eleanor is forced to make a deadly decision that will go against everything the Spirit-Hunters stand for.
In Paris, there's a price for this darkness strange and lovely...and it may have Eleanor paying with her life.
I just need to say that this series is amazing. Like, it is just plain amazing. It does suffer a bit from Second Book Syndrome, but it's still amazing.
After being disowned by her mother and fearing that Marcus is coming for her, Eleanor decides that she needs to go to France to find the Spirit-Hunters. When the group left at the end of the first book, they left of pretty good terms, except for Daniel. He told Eleanor that he didn't love her, which left her, and me, completely heartbroken. I know that that was absolute bull, but still, I about cried.
Anyways, on her way to France, she meets Oliver, who says he knew Eleanor's brother, Elijah. Oliver ends up pretty important in this book. Eleanor is weary about him at first, but then trusts him. However, the Spirit-Hunters don't trust him, due to the power he has and the power he offers Eleanor. I liked him. Plus I think he had a thing for Elijah. It was never really explained a whole lot, so I guess it was up to us to decide. I think he loved Elijah, and that makes me happy that Ms. Dennard included an LGBTQ character.
I loved the tension between Eleanor and Daniel, but the romance didn't overpower the book and that is great. So many times the romance is what keeps the book going, and while it was important, it wasn't the starring role. The action and adventure was still there the entire time.
There were a couple slow parts. This mostly happened when introducing new characters. However, it never got to the point where I was totally bored and falling asleep. I was at the edge of my seat the entire time. And the end. The end! A huge cliffhanger!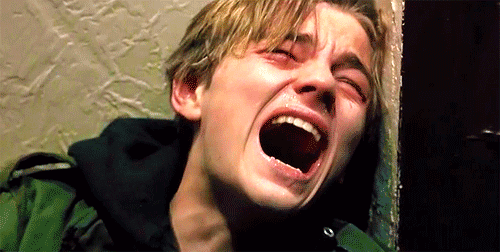 I need the third book right away! I can tell shit is about to go down. Crazy, zombie shit. That sounds kinda nasty, but what do you expect when it comes to the undead? Prettiness?
Eleanor
Badass bitch that isn't afraid of anything. Actually, she is a bit afraid, but she still tackles things head on, and that's what I love about her. One of my absolute favorite heroines.
Daniel
I wanted to slap him. He just needed to say he was stupid and admit his undying love for Eleanor. We all know they love each other, they just need to admit it. I just wanted to push the two together.
Oliver
I like him. I want to learn more about him, but I like him.
Overall, this book was still amazing despite having some slow parts. I was sitting on the edge of my seat and I couldn't set the book down. I need the third book NOW!!