This meme highlights upcoming releases that we can't wait for!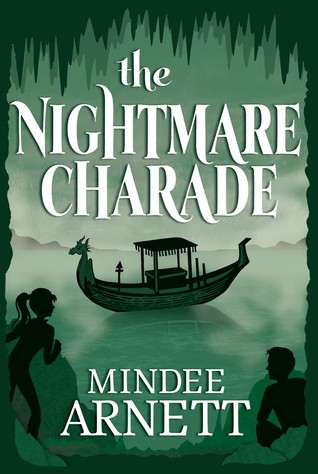 "The Nightmare Charade (The Arkwell Academy, #3)" by Mindee Arnett
Expected Publication: August 4, 2015
The final installment in a thrilling fantastical mystery series.
Sixteen-year-old Dusty Everhart breaks into houses late at night, but not because she's a criminal. No, she's a Nightmare. Literally. Dusty is a magical being who feeds on human dreams.
Being the only Nightmare at Arkwell Academy, a boarding school for magickind, and living in the shadow of her mother's infamy is hard enough, not to mention the crazy events of the past year. Dusty may have saved the day, but there are many days left in the year, and with an old foe back to seek revenge, she'll need all her strength to defeat him and save her friends.
Mindee Arnett thrills again in this stunning final installment in the Arkwell Academy series.
I haven't started this series yet, but it sounds really interesting! The idea of a girl being a Nightmare, someone who lives off of human's dreams sounds super cool! I hope to start the trilogy sometime this year!
I'm still figuring it out, but I now have a Twitter account! Check it out!