What's on My Radar highlights the releases for that month that I'm excited for and gives the opportunity to discuss what everyone is looking forward to.
June 7
No one is unbreakable.



All Magnolia Vickers has ever wanted was to follow father's path as head of the Family Business. But new legislation is poised to destroy the Family's operations in the black-market organ trade and Maggie's recent behavior has wrecked the business-savvy reputation she's worked her whole life to build.





She's given an ultimatum: shape up or step aside.





Then Maggie messes up: she downloads a virus onto her father's computer, and must sneak it off-estate for repair. When Alex, a tech whiz, uncovers the type of information on the machine, he offers Maggie a choice: her Family can give him a kidney, or he'll irreparably scramble the data. Maggie agrees, but has no intention of keeping her promise or ever seeing him again. That night Alex shows up at her Family estate with copies of confidential Family files and a shocking revelation—the kidney is for him.





The Vickers aren't willing to let Alex out of their sight, so he moves onto their estate and Maggie is assigned to be his keeper. A task she resents and he enjoys making as challenging as possible. But procuring black market organs is becoming increasingly difficult, and as Alex's health declines, she's surprised to find herself falling for him.





Like it or not, Maggie must accept that if she wants to save Alex's life and carve out a place in the new legalized organ business, she's going to have to fight for both.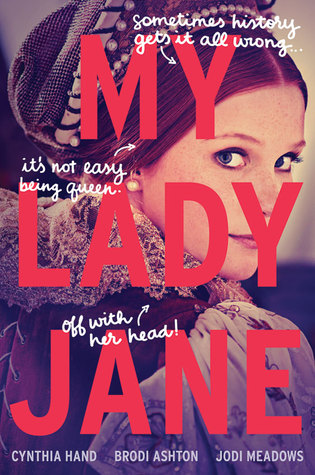 The comical, fantastical, romantical, (not) entirely true story of Lady Jane Grey. In My Lady Jane, coauthors Cynthia Hand, Brodi Ashton, and Jodi Meadows have created a one-of-a-kind fantasy in the tradition of The Princess Bride, featuring a reluctant king, an even more reluctant queen, a noble steed, and only a passing resemblance to actual history—because sometimes history needs a little help.



At sixteen, Lady Jane Grey is about to be married off to a stranger and caught up in a conspiracy to rob her cousin, King Edward, of his throne. But those trifling problems aren't for Jane to worry about. Jane gets to be Queen of England.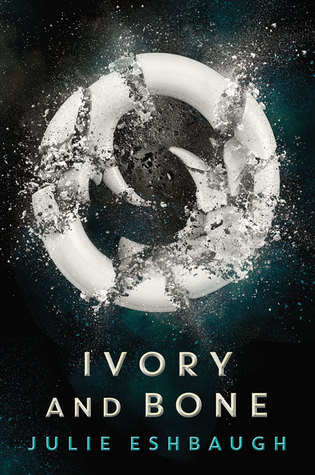 A prehistoric fantasy—with allusions to Pride and Prejudice.





Hunting, gathering, and keeping his family safe—that's the life seventeen-year-old Kol knows. Then bold, enigmatic Mya arrives from the south with her family, and Kol is captivated. He wants her to like and trust him, but any hopes of impressing her are ruined when he makes a careless—and nearly grave—mistake. However, there's something more to Mya's cool disdain…a history wrought with loss that comes to light when another clan arrives. With them is Lo, an enemy from Mya's past who Mya swears has ulterior motives.





As Kol gets to know Lo, tensions between Mya and Lo escalate until violence erupts. Faced with shattering losses, Kol is forced to question every person he's trusted. One thing is for sure: this was a war that Mya or Lo—Kol doesn't know which—had been planning all along.
June 14
In Orpheus Chanson's world, geniuses and prodigies are no longer born or honed through hard work. Instead, procedures to induce Acquired Savant Abilities (ASAs) are now purchased by the privileged. And Orpheus's father holds the copyright to the ASA procedure.





Zimri Robinson, a natural musical prodigy, is a "plebe"--a worker at the enormous warehouse that supplies an on-line marketplace that has supplanted all commerce. Her grueling schedule and her grandmother's illness can't keep her from making music--even if it is illegal.





Orpheus and Zimri are not supposed to meet. He is meant for greatness; she is not. But sometimes, rules are meant to be broken. Here is a thriller, love story, and social experiment that readers will find gripping--and terrifying.
June 21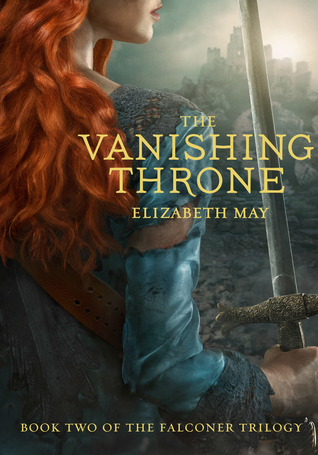 The second book in the Falconer trilogy is packed with surprises and suspense.





Aileana Kameron, the Falconer, disappeared through the portal that she was trying to close forever. Now she wakes up in the fae world, trapped and tortured by the evil Lonnrach. With the help of an unexpected ally, Aileana re-enters the human world, only to find everything irrevocably changed. Edinburgh has been destroyed, and the few human survivors are living in an uneasy truce with the fae, while both worlds are in danger of disappearing altogether. Aileana holds the key to saving both worlds, but in order to do so she must awaken her latent Falconer powers. And the price of doing that might be her life.





Rich with imaginative detail, action, fae lore, and romance, The Vanishing Throne is a thrilling sequel to The Falconer.
June 28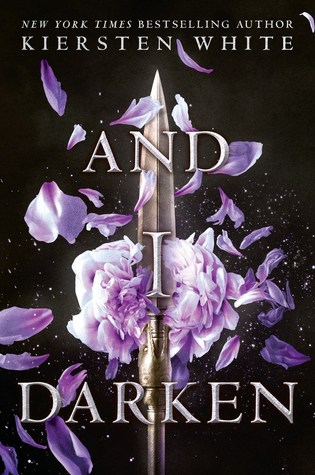 NO ONE EXPECTS A PRINCESS TO BE BRUTAL.





And Lada Dragwlya likes it that way. Ever since she and her gentle younger brother, Radu, were wrenched from their homeland of Wallachia and abandoned by their father to be raised in the Ottoman courts, Lada has known that being ruthless is the key to survival. She and Radu are doomed to act as pawns in a vicious game, an unseen sword hovering over their every move. For the lineage that makes them special also makes them targets.





Lada despises the Ottomans and bides her time, planning her vengeance for the day when she can return to Wallachia and claim her birthright. Radu longs only for a place where he feels safe. And when they meet Mehmed, the defiant and lonely son of the sultan, who's expected to rule a nation, Radu feels that he's made a true friend—and Lada wonders if she's finally found someone worthy of her passion.





But Mehmed is heir to the very empire that Lada has sworn to fight against—and that Radu now considers home. Together, Lada, Radu, and Mehmed form a toxic triangle that strains the bonds of love and loyalty to the breaking point.