Title: "The Winner's Curse"
Series: The Winner's Trilogy, #1
Author: Marie Rutkoski
Website ~ Blog ~ Twitter ~ Pinterest
Published: March 4, 2014
Publisher: Farrar, Straus and Giroux (BYR)
Genres: Young Adult, Fantasy, Dystopia
Pages: 355
Format: Hardcover
Source: Library
Goodreads ~ Amazon ~ Barnes & Noble
Winning what you want may cost you everything you love.


As a general's daughter in a vast empire that revels in war and enslaves those it conquers, seventeen-year-old Kestrel has two choices: she can join the military or get married. But Kestrel has other intentions. One day, she is startled to find a kindred spirit in a young slave up for auction.

Arin's eyes seem to defy everything and everyone. Following her instinct, Kestrel buys him—with unexpected consequences. It's not long before she has to hide her growing love for Arin. But he, too, has a secret, and Kestrel quickly learns that the price she paid for a fellow human is much higher than she ever could have imagined.

Set in a richly imagined new world,

The Winner's Curse

by Marie Rutkoski is a story of deadly games where everything is at stake, and the gamble is whether you will keep your head or lose your heart.
I have the admit my shallowness, the main reason I picked up this book in the first place was because of the cover. Look at it! It's stunning! And that dress is gorgeous. I absolutely hate pink, and I want that dress. Then I noticed the title, which piqued my interest. "The Winner's Curse?" Winning can be bad? What!? And then I finally read the synopsis and was like, "Yep. I need this book." So I went home and read it, not caring that it ripped open my heart in the process.
The book starts off with Kestrel ending up at a slave auction, buying a slave she never planned on buying. She eventually starts to form a friendship with him. Sadly, Arin is a part of a rebel group, one that plans to overthrow Kestrel and her people. It helps to know that Kestrel and Arin are of two different races I guess you could say, but that is explained in the book so I don't want to go into that too much. This is when I figured out "The Winner's Curse" title. In some ways I expected what happened, but not all of it and not to that extent.
And that ending. THAT ENDING.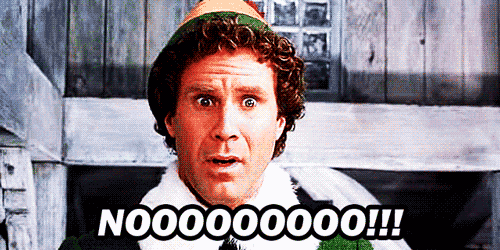 I thought that Kestrel was a great character. She's incredibly strong and intelligent. She's not super tough or badass like other female characters, but that's not always needed for a strong character. She's very strategic and cunning, but I guess that's what happens when your father's a general. When faced with the options of getting married or joining the military, she refuses both. She doesn't want to get married, even if there is someone interested, and she doesn't want to join the military to follow her father's lead. She's independent and wants to do what she wants, even if it disappoints her father.
Arin was really interesting. Even though he's part of the rebel group planning a revolution, he's not really a villain. He has a reason for joining the rebellion, and working for Kestrel is what he needs to do to do his part. It's quite personal for him. However, based off of some things that happens, I'm mad at him. Very mad. And sad.
I found this book to be really hard to classify. It's fantasy, but there isn't magic or mythical creatures involved. It's almost historical, as you can tell that it's based off of empires from hundreds of years ago. It's a dystopia, but not in a science fiction way. It's almost in a class of it's own, even though it belongs in so many different genres. Ms. Rutkoski does a great job of taking elements from these genres and spinning it into something new.
Overall, this book creates an incredible world with elements of different genres and makes it its own. Full of lies and and untold truth, it keeps you at the edge of your seat wanting more! And once you think that everything is OK, it all changes, only to make you impatiently wait for the sequel! I already know that the sequel will be even better and more painful!