Hey everyone and welcome to my post for Lizzie's SBPT schedule! My name is Kaitlin, blogger at Next Page Please! Today, in celebration of the summer, I decided to do the summer book tag. I hope you all enjoy, discover some new books, and have a great summer. Enjoy!
Lemonade // Pick a book that started off bitter, but got better.
For this book, I am definitely going to go with Alexandra Bracken's recent release, Passenger; I gave this book a 3 stars. I didn't really enjoy the beginning, as I found it a bit boring but as I read through the book, it started getting a bit better and more exciting. The ending is definitely what brought my rating up a bit and why I am definitely planning on reading the sequel to Passenger.
Golden Sun // Pick a book that made you smile beyond compare.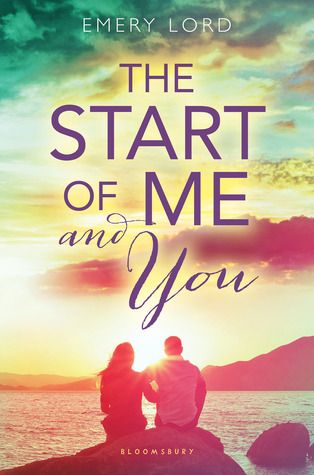 Going with one of my more recent reads for this one, the Start of Me and You. I loved this book. It was so cute, I really enjoyed Emery's writing, and had fabulous characters. The whole book really makes me happy and I do go back sometimes to read the happy and cute parts. Definitely a book I would recommend picking up after finishing a less happy book.
Tropical Flowers // Pick a book set in a foreign country.
HARRY POTTER. Haha, taking the easy way out on this question because there is no other book I can think of that fullys take place in a place that isn't in America. I think everyone here has heard enough about Harry Potter so I will just leave it at that.
Tree Shade // Pick a book in which a mysterious or shady character was first introduced.
There are many books that first introduce their shady characters but I'm going to mention The Program, not only because this is a start to a fabulous series (which it is, everyone go read it) and does introduce a shady character, but I also loathe this shady character so this is my moment to call him out. Yeah, I really dislike him, but that does not stop my love for this book and series.
Green Grass // Pick a character(s) that were full of life, making you smile.
There are many characters that make me smile and I want to hug, one is Mercy from Outrun the Moon. She is such a great character who is so independent, clever, and was really outgoing and knew how to have fun. I really admired how she handled herself in the situation she was put in and I enjoyed reading about her. (Everyone go read Stacey Lee if you haven't already.)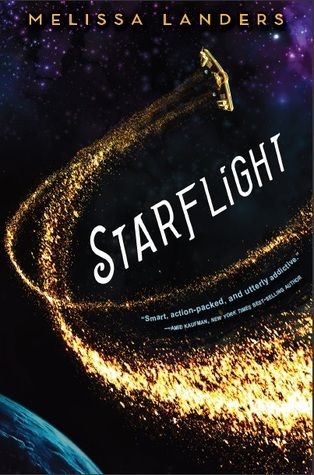 Sun Hat // Pick a book that had a vast, big universe/setting.
Starflight in the first book that comes into mind when I think of a "big setting." I mean, it basically takes place around the whole entire universe with additional planets. I really love how the author took advantage of the huge setting she had created because Starflight definitely explored the universe and had a lot of different settings. I am excited for Starflight's sequel and to read more about the world the book takes place in because it seems awesome.
BBQ // Pick a book in which a character was portrayed as a hunk.
Hunks are basically everywhere in the YA world but I think the book with a hunk that first comes to my mind is Beau, from The Love that Split the World. The Love that Split the World is such a fabulous book and I really enjoyed reading about Beau and Natalie. He may not be a hunk to other people but I definitely imagined him hunkier than most.
Watermelon // Pick a book that had some juicy secrets.
Well, juicy secrets usually means the book has loads of drama and the most recent read that had a lot of drama and definitely secrets was the Summer I Turned Pretty. This was one of my summer reads and it was very very filled with secrets, juicy ones. If you're looking for a book with some secrets and drama, this trilogy is definitely something to look in.
Thanks for reading and I hope everyone enjoy the rest of the tour!